National Geographic Learning Japan is thrilled to be hosting a visit by Dr. Joan Kang Shin. Dr. Shin had a hugely successful visit to Japan last September and presented to a packed venue of teachers. She is co-editor of the award-winning Our World series for young learners.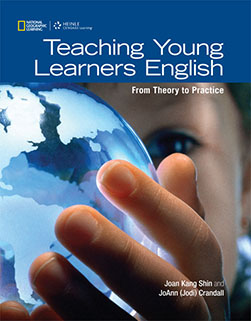 She is also co-author of the award winning Teaching Young Learners English.
Effective English Teaching
On Monday November 23rd 2015, Dr. Shin will be presenting with Mayumi Tabuchi at Sola City Conference Center, Ochanomizu, Tokyo. This will be an enjoyable and educational event looking at up to date teaching practices and theory for young learners. Details in Japanese and English via link below.
Please note that seat are limited and registration will close once capacity is reached.
Check out the videos below about Explore Our World!